Exceptional Custom Shutter Services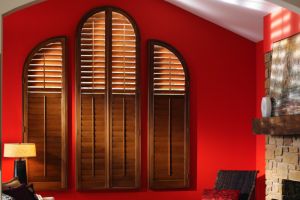 Your windows are easily one of the most important features on your entire home. Not only do they perform a vital function for your home, but they have a dramatic effect on your home's overall appearance as well. Bare windows can be quite boring to look at, and they provide you next to zero control over the amount of light that you let into your home. That's where high quality window treatments come in. Among all of the window treatment options out there, custom shutters are one of the most popular among homeowners all over the country, and for good reason. Here at Blind Alley, our team of window treatment specialists can help you find the perfect new custom shutter option for your home based on your particular style and functional needs. We have a large selection of different options for you to choose from, and can even help you with their installation. When it comes to your home's window treatment needs, you should never have to settle for second best, and when you make the call to our team of experienced professionals here at Blind Alley, you never will.
For over twenty years now, our team of window treatment specialists have been helping local homeowners like you find the perfect custom shutter options to enhance the look and feel of their homes. We have a wide array of different options available, and our team of professionals would be happy to go through them and help you find the perfect option for your home. If you have any questions about our full line of high quality custom shutters, or you would like to schedule an appointment for consultation with one of our specialists, give us a call today. Our team of experts are always standing by and would be more than happy to assist you in any way we can.
Custom Shutters For Every Home
Here at Blind Alley, we carry a wide assortment of high quality custom shutter options, ranging from real wood, to vinyl, and even composite. Some of our more popular custom shutter options include:
Real Wood Shutters - We have a full line of custom, real wood shutters with 3 1/2" or 4 1/2" slats to give your home the natural warmth of wood and unmatched control over the amount of light allowed into your home.
Vinyl Shutters - We carry a large selection of custom vinyl shutters from Norman Window Fashions.
Composite Shutters - When you are looking for strength and durability for your home's window treatment options, a good place to start looking is with our full line of Norman International composite shutters.
If you need a custom shutter expert in the Frisco area, then please call 214-289-9383 or complete our online request form.
Recent Articles
3 Reasons To Utilize Woven Wood Shades In Your Home

If you are in the market for new shades for your Frisco area home, you are no doubt pouring over all of the available options to you, and if you are like many homeowners out there, you might be getting a little overwhelmed by all of it. While there are a number of wonderful options out there, there is one that is definitely worthy of your attention if you haven't already given it some thought, and that is woven wood shades.

Read More


3 Energy Saving Benefits To Installing New Plantation Shutters On Your Home

When it comes to timeless, beautiful window treatment options, plantation shutters have been the standard for a very long time, and while there are a number of different options out there in terms of overall design and the materials used in their construction, they all share a couple of common traits that tend to separate them from all others.

Read More