Professional And Reliable Motorization Services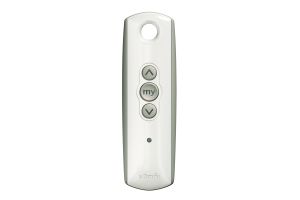 Here at Blind Alley, our team of local Frisco window treatment specialists make it our mission to ensure you have access to all of the quality products you need to keep your home at its most comfortable and convenient. When it comes to convenience and your home's window treatments, no conversation is complete without the mention of motorization options, and our team of professionals would love to talk with you about it. While we are known as the area's leading provider of high quality window treatment solutions, our team of professionals are also quite able to help you with any and all of your window treatment motorization service needs as well. Here at Blind Alley, we are committed to providing each and every one of our customers with exactly what they need to maximize the comfort and function of their home, and our full line of motorization options are a big part of how we are able to do so. When you are ready to see the difference that motorization can have on your home's window treatments, give our team of professionals a call today and prepare to be amazed.
Here at Blind Alley, we have been helping local homeowners find and install the high quality window treatment solutions they need for their homes, and we have no intention of slowing down anytime soon. We pride ourselves on our ability to interact directly with our customers and provide them with the knowledgeable service they need to help them find the perfect window treatment options for their homes. If you have any questions about our full line of high quality window treatments or motorization services, give us a call today. Our team of experts are always standing by and would be more than happy to assist you in any way we can.
Motorization Service Pros
Without a doubt, motorization is one of the biggest improvements in window treatment solutions to come about in the past few decades. Motorization takes your control over your home's shades, shutters, and blinds to the next level, giving you complete control over the amount of light and glare allowed into your home at any given time, and it can all be done at the push of a button. When you are ready to take complete control over your home like never before, give our team of window treatment professionals a call today, and let us help you find the right motorization options for your home's window treatments.
If you are looking for professional motorization options for your window treatments in the Frisco area, give us a call today at 214-289-9383 or complete our online request form.
Recent Articles
3 Reasons To Utilize Woven Wood Shades In Your Home

If you are in the market for new shades for your Frisco area home, you are no doubt pouring over all of the available options to you, and if you are like many homeowners out there, you might be getting a little overwhelmed by all of it. While there are a number of wonderful options out there, there is one that is definitely worthy of your attention if you haven't already given it some thought, and that is woven wood shades.

Read More


3 Energy Saving Benefits To Installing New Plantation Shutters On Your Home

When it comes to timeless, beautiful window treatment options, plantation shutters have been the standard for a very long time, and while there are a number of different options out there in terms of overall design and the materials used in their construction, they all share a couple of common traits that tend to separate them from all others.

Read More